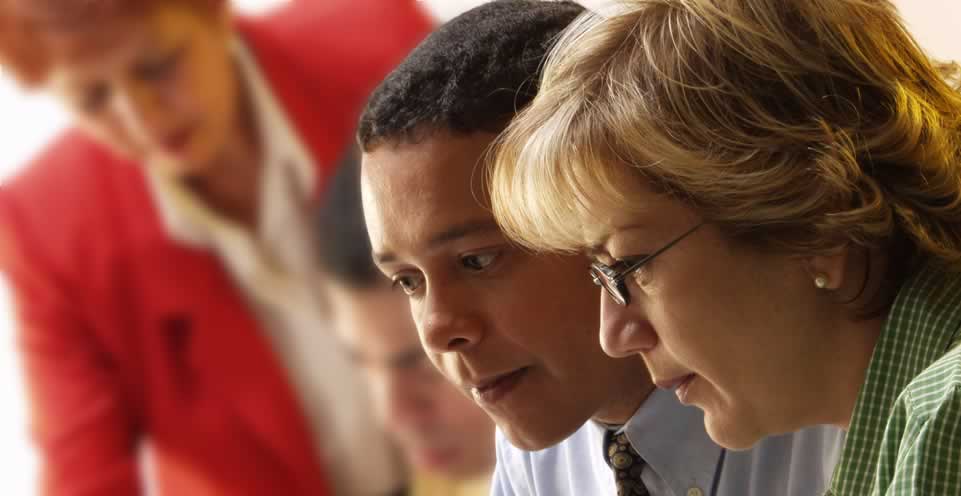 Groups generally don't become teams by chance. Truly great teams invest energy and effort into becoming great teams and it works even better when they have a framework for understanding the core elements that make a team a team.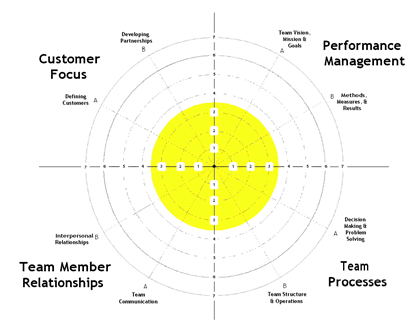 To help groups make this journey to becoming a great team, RCI developed the Team Skill-Map – a team assessment tool that provides the team feedback on its four accountabilities:
External Accountabilities

Customer Focus
Performance Management

Internal Accountabilities

Team Member Relationships
Team Processes
Check out our booklet on the Team Skill-Map and explore ways to strengthen your team's performance: Team Skill-Map Brochure.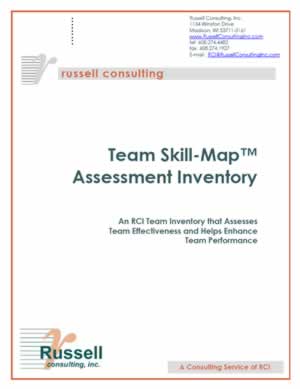 If you'd like to see an example copy of our Team Skill-Map Assessment, e-mail us today.
Team Consulting from RCI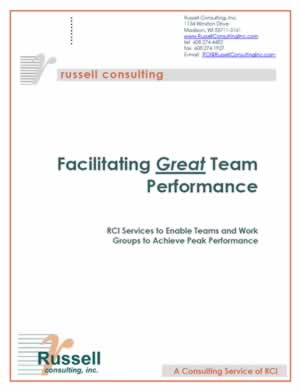 RCI offers an array of strategies and approaches for working with groups and team. View a detailed description of our team services by clicking on our booklet entitled Team Facilitation Brochure.
Contact RCI to discuss any of our consulting services or training programs further or to ask us to develop a customized training program for you in this practice area.