Russell Consulting periodically publishes whitepapers on a range of topics relating to our consulting and research. Our whitepapers, sometimes published in business journals and newspapers, offer specific ideas and strategies that organizational leaders and managers can apply to their own lives or organizations.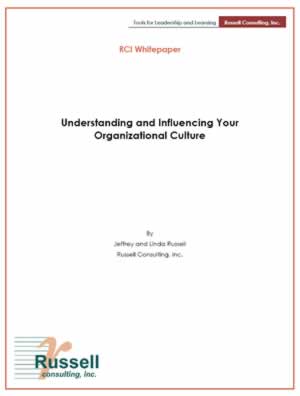 We hope that you enjoy what we offer!
Let us know your thoughts about our ideas in these whitepapers. Our goal is to get you thinking – and to encourage ongoing conversations about the ideas and strategies for building great enduring organizations. And if our whitepapers help nudge people in new directions, we've accomplished our goal!
Contact Russell Consulting for additional ways that we can help you create and sustain a great organization.