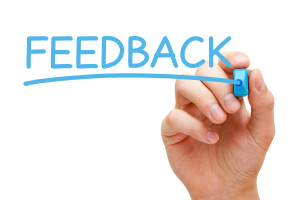 Performance reviews are often cited as the most uncomfortable conversations that managers and employees have every year. But it doesn't have to be this way. By transforming the annual review into more frequent Performance Coaching Conversations, it's possible to remove the fear from these conversations and replace them with insights, learning, and performance improvement – by both the employee and the supervisor.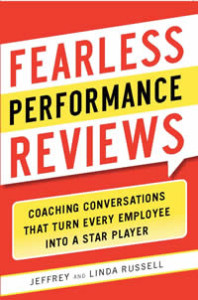 Russell Consulting has, from its beginning more than 25 years ago, dedicated itself to helping managers and employees discover a better way to navigate this often difficult conversation. We developed a transformational framework for navigating these conversations – a framework we call the Collaborative Mindset, created an employee-centered approach to conducting the review (where the employee takes the lead role), and have written a book – Fearless Performance Reviews (McGraw-Hill, 2014) – that captures our best ideas. Order Fearless Performance Reviews today and begin transforming your performance reviews into powerful performance coaching conversations.
Buy Fearless Performance Reviews from our Bookstore today!
Contact RCI to discover how our approach to performance coaching, performance reviews, and performance coaching conversations can help transform your company's approach to performance management and make an often fear-inducing process into one that strengthens employee ownership for performance and builds supervisor confidence in their role.
What Our Readers Are Saying . . . 
"The work you did in writing your book 'Fearless Performance Reviews' is the best treatment I've seen on what can be a very challenging process for leaders at all levels. I especially appreciate the collaborative mindset approach – it very much resonated with me and I truly believe that is how it should work. Thank you for the very good work you have done and continue to do!"
– Sue O'Hara, Program Manager, Leadership Development
UW Health
"Fearless Performance Reviews is a great way to step new and experienced supervisors through a much more effective process for performance reviews. The process that is described in this book really does take the fear out of both sides of the performance assessment process."
– Dawn Thistle, Organizational Learning Manager
Springs Windows Fashions
"Getting to the goal of effective performance reviews requires collaboration. What better way to share the journey to success than to agree on the route. Jeff and Linda offer us a powerful and clear framework for making the review process more collaborative and gives us a framework rather than a script."
– Annamarie Shanahan, HR Director
Plastic Ingenuity