How effective are the leaders in your organization at actually leading others?
Do your leaders have the skills and knowledge to guide your organization successfully into the future?
How do you know that your leaders are getting you the results that you need to achieve your organization's goals?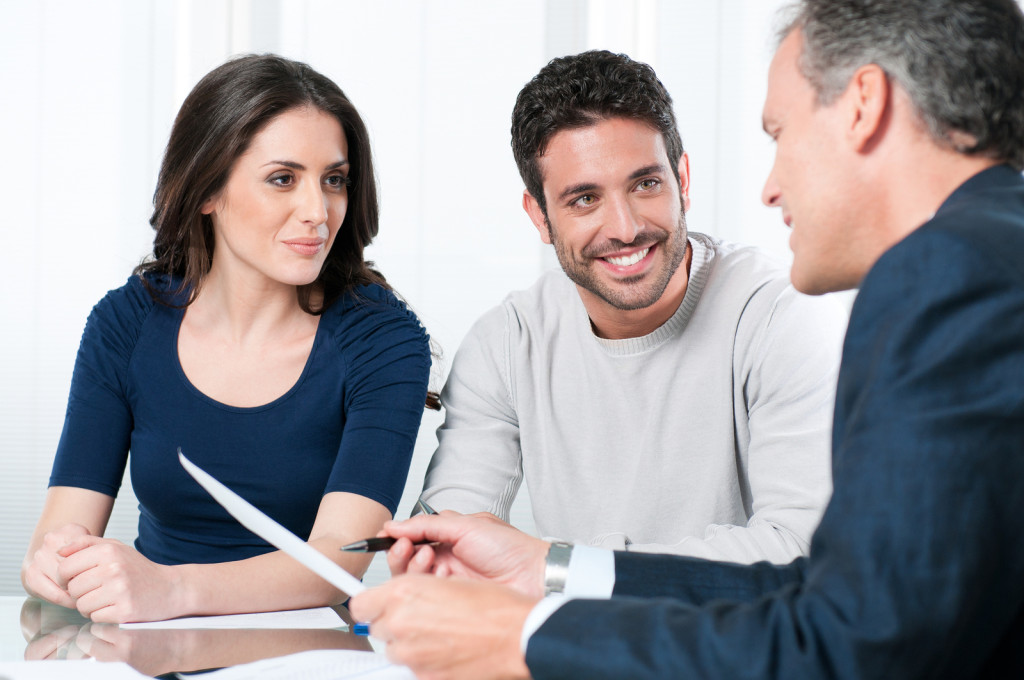 These questions cut to the heart of the key challenge of leadership in organizations today: Are leaders truly leading others to the organizational outcomes that matter for the long term?
360° Leadership Assessment and Development
Leadership is the capacity to "induce, influence, show the way" and leaders are most effective when they can attract and retain "followers" – those who are willing to work with the leader to achieve shared goals. Knowing if your leaders are providing this kind of authentic leadership is key to your organization's long-term success. That's why Russell Consulting's Surveys –for – Results! has designed a powerful 360° leadership assessment and development process.
Fully Customized 360° Leadership Assessment. We custom-build a leadership 360° around the core competencies and associated behaviors that are unique to your business. We start the process by having you review our standard set of leadership competencies and behaviors and select those you want to include in your 360° process.
A Simple Web-Based Process
With the simple web-based assessment tool we guide your leaders through the process of identifying those people whom they will invite to assess the importance and quality of the leader's performance in each of the core competencies.
Our web-based 360° process is simple to use. We can create and deploy a leadership survey in a matter of days. Each leader and each of the leader's respondents receive an e-mail invitation to complete the online survey. It's as simple as that!
Quality Feedback Reports for Each Leader

We provide a detailed report on each leader's feedback. The data are presented both statistically and graphically to aid the leader in understanding his or her data.
Features of our 360° leadership feedback report include: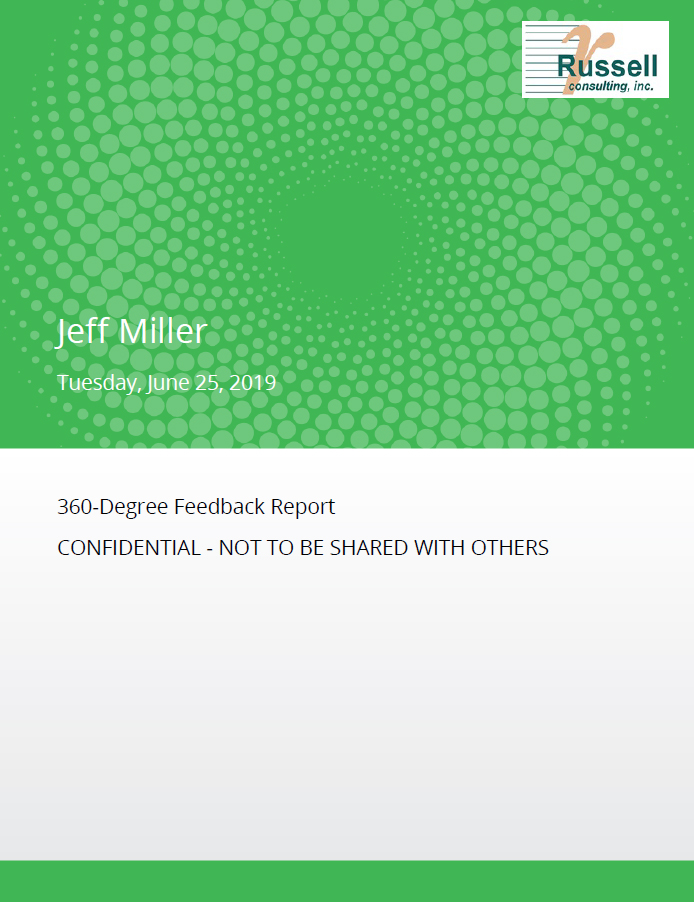 The leader's overall effectiveness in each of the core competency areas
The strongest leadership behaviors — areas where the leader was rated as most effective
Leadership behaviors for improvement — areas where the leader was rated as less effective
Each leader's "hidden strengths" and "blind spots."
Detailed data on the leader's overall effectiveness for each of the leadership competencies and then an analysis of the leader's effectiveness on each of the behaviors that comprise that competency
The survey responses for each question are analyzed by each of the leader's rater groups: self, boss, peers, direct reports (staff), and other (we can add additional groups and modify this current list of groups – all customized to your needs)
Open-ended comments — qualitative comments offered by respondents about the leader's effectiveness
A "group report" that summarizes the 360° data for those leaders going through the 360° assessment process together.
For a copy of example leadership assessment and development reports for all three of the above options, click here:
In addition to individual leader reports, the organization receives an overall summary of all respondents for all leaders. This overall report is invaluable for leadership development planning and to help address broad areas for leadership improvement that cut across all organizational leaders.
Our Feedback Workshop: Developing a Leadership Plan

During the half- or full-day feedback workshop, we guide your leaders through interpreting their feedback reports. During this feedback process, we help each leader understand his or her strengths and areas for improvement and help each develop a personal leadership development plan.
Contact Russell Consulting to Get Started with Your Leadership 360°
RCI's Surveys – for – Results! can put you on the path to an effective 360° leadership assessment and development process. Your future depends upon it!
Contact Russell Consulting today or call us at 608.274.4482 or e-mail us: RCI@RussellConsultingInc.com.